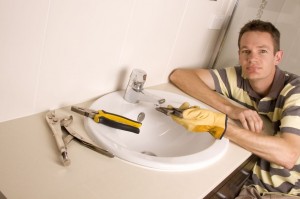 Are you looking for a new bathroom? There are a lot of various choices you can make when designing your new washroom. You're going to want to think about the overall look and feel of the room. Do you want a simple family bathroom or an extravagant luxury room for your bathing pleasure? The following are just a few various aspects of bathrooms in Bristol that you should consider when redesigning it.
The Bath
Deciding on your new bath or shower is a complicated process. You're going to need to take into account water access to the room and if there's enough space to put your new bath in. You're going to want to decide what your new bath is going to be made out of. It could be porcelain, metal or some combination thereof. Whatever you set your mind on you'll be able to find something that suits your needs and fits into the space you have available.
The Wash Basin
Choosing a wash basin isn't quite as complicated as picking your bath because it's much smaller and the uses for it are much more limited. The space required for a wash basin is much smaller and while the options are just as varied as baths you'll be able to find something that suits your needs. Do keep in mind when picking a new wash basin what the uses are going to be for it. Are you going to use it as a family wash basin or is it going to be used as a place to clean household items. The choice of how you're going to use your wash basin will make picking the right on easier.
Storage Cabinets
Every bathroom needs a place to store linens or other sundries. Cabinet space is equally important when designing a bathroom as you're going to need space set aside for all of the little things that you're going to store. There is a great deal of variety to choose from when picking your cabinets. The material they are made out of and how much space you need versus how much space you have available. Cabinets are unique in that they can be placed on the floor or on a wall for easy access.
No matter what you decide to do when it comes to designing your new bathroom make sure you hire a qualified fitter to help you with the process. Their expertise will come in handy down the road.
P.J. Bryer Heating & Plumbing Services provide a complete bathroom design & installation services in Bristol, UK. Visit them online!