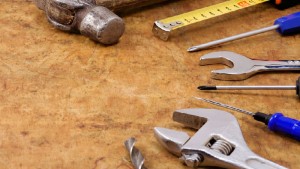 Most of us realize that building contractors routinely work with wholesale plumbing businesses. However, the general public often does not know that companies like Ramapo Wholesalers are also the ideal places for home owners to shop. A wholesale plumbing supply offers expert help, high-quality products, and showrooms that simplify design decisions.
Wholesale Companies Offer Personal Service
Although it is true that professionals account for a lot of the wholesale plumbing supply business, clients do not have to be experts to shop there. Quality companies include helpful, experienced staff who will answer customer questions. They listen to their clients' needs and help them locate a range of products that are right for their spaces, designs, and budgets. Experienced staff can assist with everything from whole house installations to emergency replacement equipment. The businesses often have several locations for customer convenience. Their customer care also includes keeping buyers on schedule with fast shipping and on-time delivery. Some even provide same-day service.
Wholesale Suppliers Carry Quality Products
Big box stores or local hardware businesses are great choices for quick, inexpensive replacement parts, but wholesale suppliers are a better choice for high-quality products. Their stock includes Cuno water filtration equipment, Irvin tools, Bryant HVAC products and Honeywell supplies. Customers can even order the exact, complete air conditioning and heating systems they want. In addition, suppliers sell top-of-the-line faucets, bathtubs, toilets, vessels, and sinks.
Wholesale Showrooms Provide Inspiration
Customers renovating older homes or building new ones can save a lot of time and effort by taking advantage of a wholesale supplier's design showroom. These areas typically consist of completed rooms containing a variety of fixtures. Many can also be viewed online at sites like Ramapowholesalers.com. Customers were browsing the spaces not only get design ideas but can see how particular styles look when installed. They can see unique options for medicine cabinets, vanities, and shower bases and stalls. Showrooms also offer the latest products from industry leaders like Kohler, Jacuzzi, Moen, Delta and Thermasol.
Home owners can save time and money by shopping at plumbing wholesale businesses. These companies not only do business with professional plumbers but offer personal service to individuals. They provide design help, a wide range of quality products, quick shipping, and timely delivery.
Like us on Facebook!