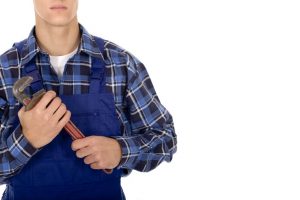 We count on our pipes and drains to run well during the day. When they become clogged or you have a plumbing problem, the issue can become quite frustrating. That is why you need to be aware of any plumbing problems before they get out of control.
Who to Contact in the Plumbing Trade
Whatever the reason for a plumbing problem in your home, you still need to contact a plumber to have an inspection made. By scheduling a plumbing evaluation, you can stay on top of any plumbing issues before they become major emergencies. Visit us at website to schedule an appointment today.
Is Your Water Pressure Below Normal?
If you need to schedule plumbing repair services in Jacksonville, FL, they probably will repair dripping faucets or leaky pipes. Sometimes a repair is made if the water pressure is low. Many older properties experience this problem in Florida. If your water pressure is low, you may have a hidden leak.
Maybe You Need a New Shower Head
Hopefully, you will not have a leak, but only need to replace the shower head. If plumbing repair services are needed, this is an easy replacement to make. If you have not changed the showerhead in a couple decades or if your showerhead is a low-flow model, your water pressure may not be adequate. By contacting a plumber, you can replace the showerhead with a model that features a higher-pressure design.
Replacing Corroded Pipes
If your pipes are corroded, that could also explain why your water pressure is lower than normal. Plumbing repair services should be scheduled if your pipes are old and need to be replaced. Indeed, a replacement can benefit you greatly, as you will immediately notice an increase in water pressure in your home.
Does Your Aerator Screen Need Cleaning?
Your water pressure will also be low if your aerator screen needs to be cleaned. The mineral deposits in water can clog an aerator and cause buildup. To combat this problem, you need to regularly clean and soak the screen in white vinegar.
As you can see, low water pressure can be triggered for a number of reasons. That is why it is always important to have your plumbing regularly checked.